A Few Photos of What Can We Expect During the End of Summer and Start of Fall Migration Here...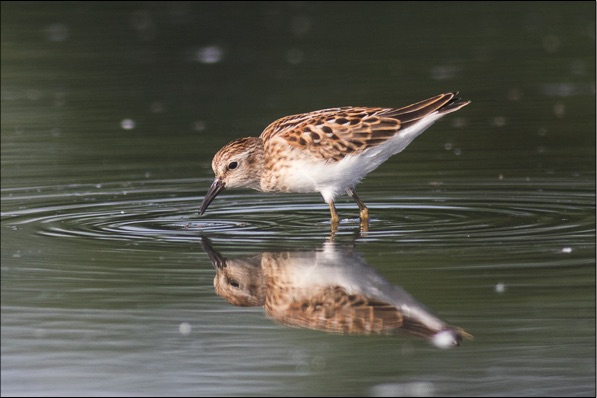 A Baird's Sandpiper stopped over in one of the puddles in the Orchard Beach parking Lot at the end of August 2021. It's a good idea to check the puddles during high tide. When nearby mud flats are under water, shorebirds will often congregate in the parking lot puddles. This has been a wet August and the puddles should remain for a while. The Baird's, a relatively uncommon bird here, was found by Patrick Horan.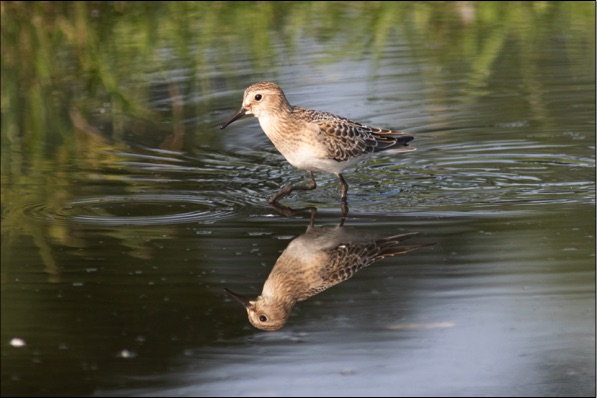 A Western Sandpiper also in a puddle. Actually, the Western Sandpiper is smaller that the Baird's on the left. The closeness and cropping make this small peep look bigger. Westerns are fairly uncommon here and a tough bird to differentiate from a Semipalmated Sandpiper, common here. The Western has a longer droopier bill, reddish on the shoulder, a paler breast. If you find a breeding bird, you can see an anchor shaped pattern on the feathers.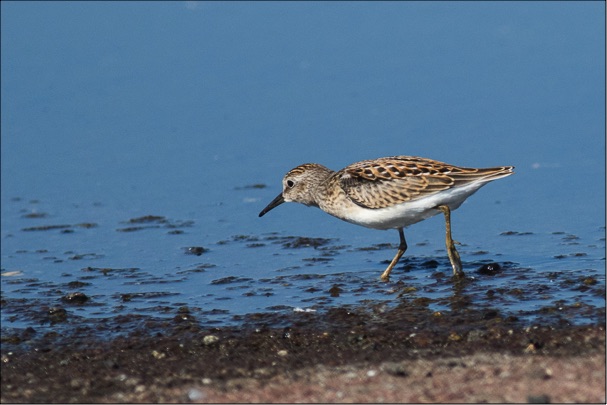 A Least Sandpiper foraging near the edge of a puddle. Note the yellowish legs. This is the easiest way to differentiate them from Semipalmated. Be careful, sometimes their legs become muddy and look dark. 2017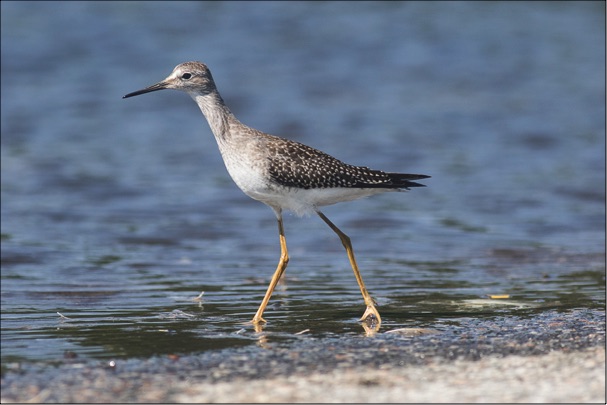 Probably one of the most common shorebirds to find in the puddles and also at Turtle Cove is both the Greater and Lesser Yellowlegs. 2017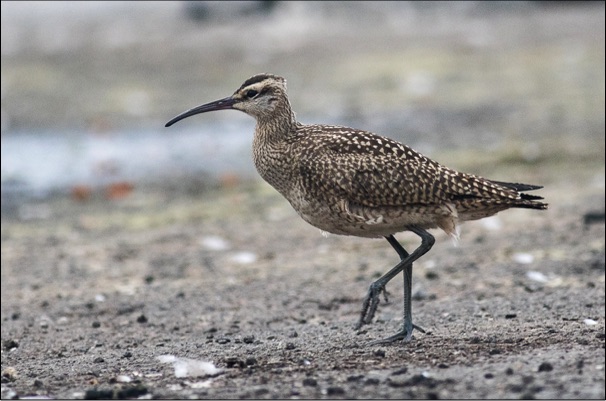 A terrific bird for our park and puddles is the Whimbrel. I'm hoping we get another one here before the season is over. 2017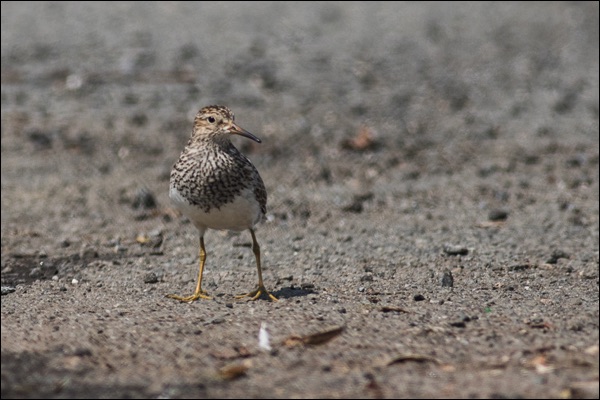 A Pectoral Sandpiper wanders out of the puddle onto the macadam. Note the sharp division of color on its chest. This is a good field mark for identification. 2017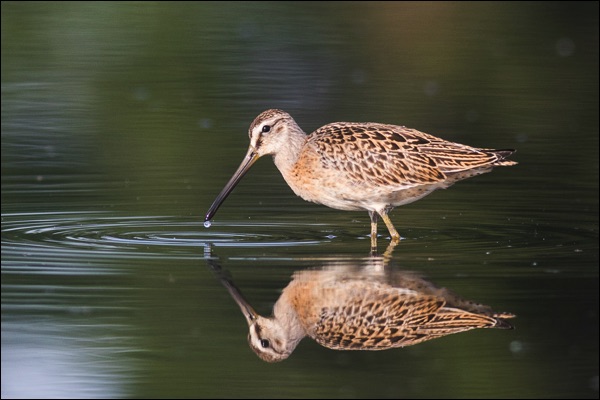 A Short-billed Dowitcher wading in. It was hard to determine what all of these shorebirds were consuming. I'm guessing mostly insect larvae.
Stop, look, listen, is the way Sempalmated Plovers seem to move. They are sometimes confused with Killdeer because of their chest and neck pattern. We see them in the puddles every year in late August and early September during migration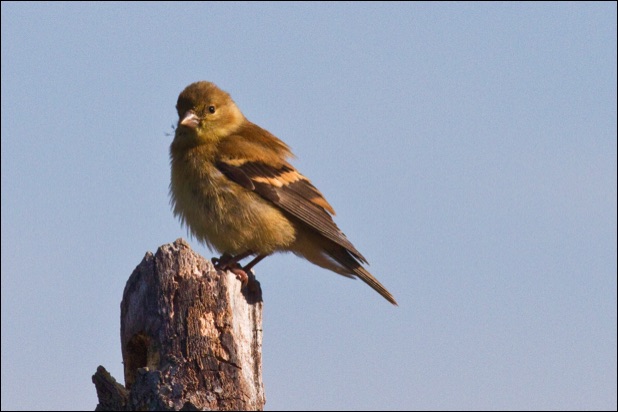 Notice the fading yellow on this American Goldfinch in Late Summer and Autumn.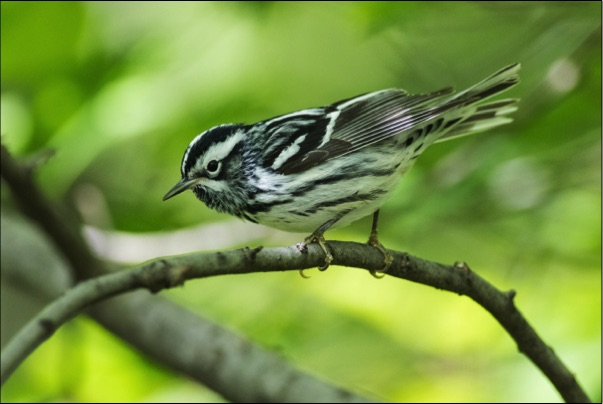 A Black and White Warbler in early September.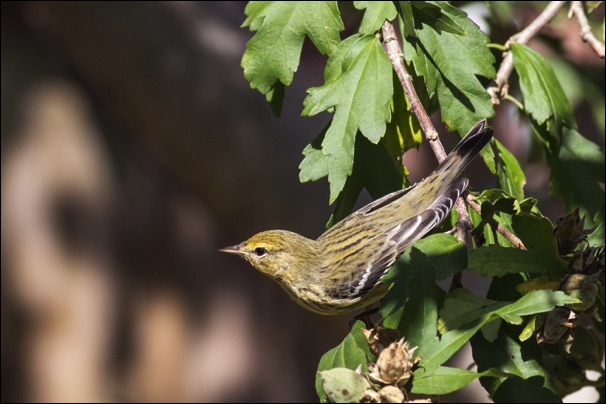 A Blackpoll Warbler that appeared on day last year, in early Fall, in my backyard on City Island.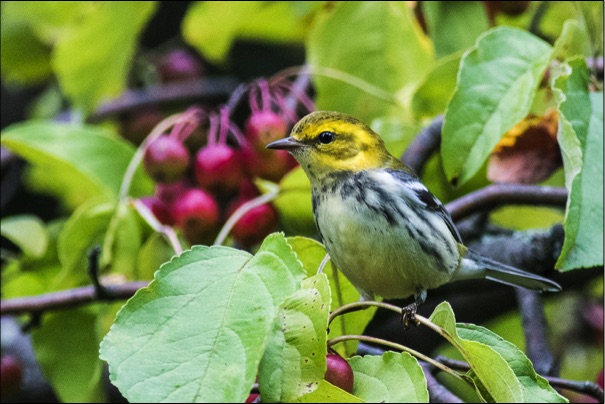 This Black-throated Green Warbler was in the foliage past the bridge at Turtle Cove.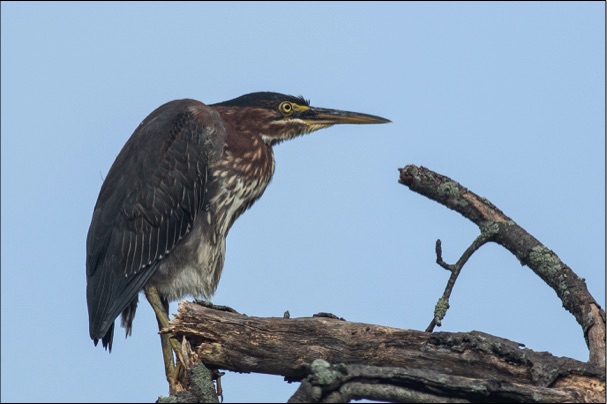 Green Herons usually can be found at Turtle Cove in late August, early September.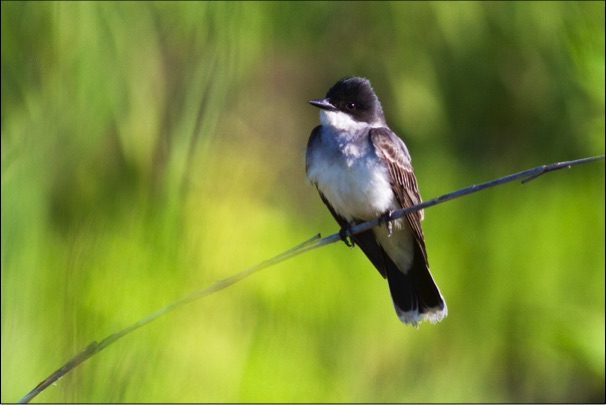 An Eastern Kingbird in late August at Turtle Cove..