Everyone wants to see an owl. Pelham Bay Park is probably the best place to find owls in New York City. For many years we found Long Eared, Saw-whet, Barred and and Great Horned Owls in the park. In 2018 we had perhaps five Barred Owls in the park at the same time. In past years, we could find many Saw-whets and Long-eared Owls, all winter long. In the winter of 2019-20, we saw only our resident Great Horned Owls. Perhaps the climate in the north was mild and food sources were plentiful, so the owls didn't need to come south to our park. Hopefully, the owls will return.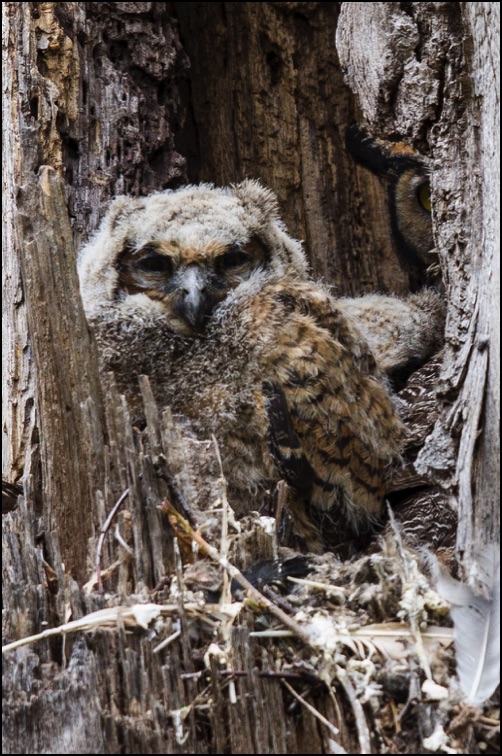 Above is a fairly new Great Horned owlet peering out from an old tree snag that no longer stands on Hunter Island. Almost every year we could find owlets in that snag before Easter. To the right, is a more mature owlet, you can see the feathering has changed. This owl was located in the Southern Zone of the park. The tree where it was located is no longer in use by the owls. There are likely four sets of Great Horned Owls in the park. It's so very difficult to locate their nests. When we do, we do not advertise their presence by posting anywhere online.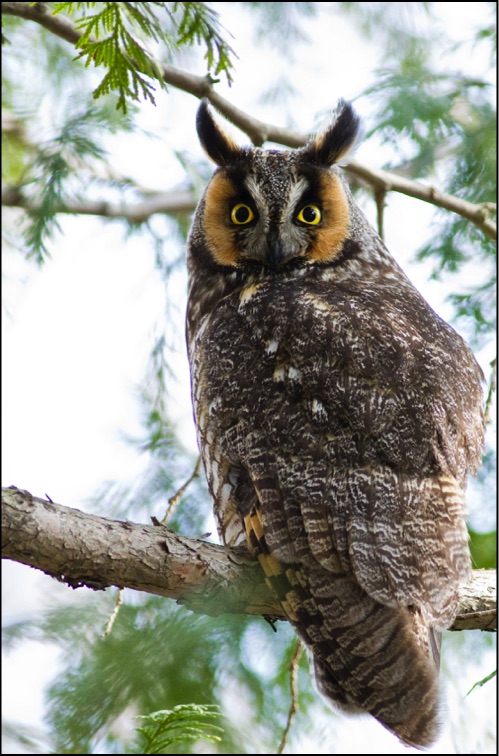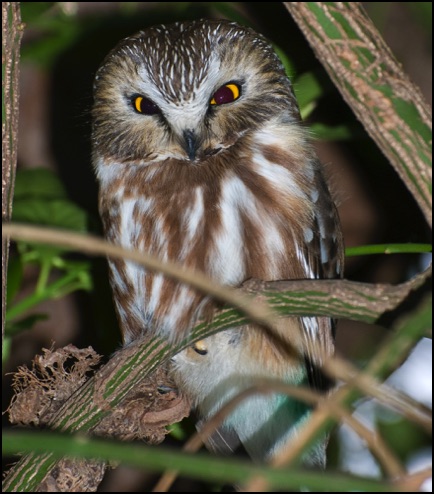 On the left is a Long-eared Owl. We were usually able to find one or two, each winter season, on Hunter Island. For the past three years we haven't seen any. At the Bartow-Pell Mansion Museum we also found Long-eared Owls and I remember seeing six of them in one tree. That was likely ten years ago.
Above is a Northern Saw-whet Owl. This bird hung around the mansion most of the winter. The Park Rangers sprayed his tail green, to help identify him. They even gave him a name, "Jose." He was undaunted by visitors and during the season many people who had never seen an owl before were thrilled to meet Jose.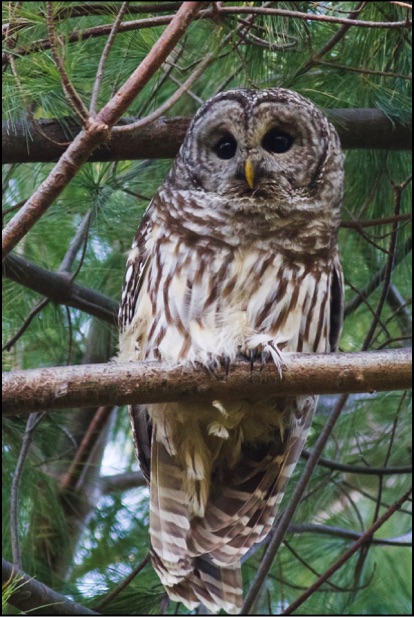 To the right is a Barred Owl. On the 2018 Christmas count we had three Barred Owls in one small section of the park and perhaps five in the Northern Zone. Above is a Barn Owl, I only saw it once in an old nest box here in the park.